Remodels
At Timco, remodels are our specialty!
The staff at Timco carefully plans every detail of your home or business remodeling vision to ensure that the result is as strikingly beautiful as you imagined. We use our own employees whenever we can and only subcontract for the licensed trades. We staff only highly skilled crews, and use only superior quality materials, on each and every job. We work diligently to find ways to finish all remodeling projects on schedule, even if that means spending more time at the drawing board. Our dedication to quality, our personal professional service, and our commitment to complete customer satisfaction means that you can rest easy when Timco Construction is on the job.
We are a full service remodeling construction company. Whether it is commercial or residential, a complete or partial job, Timco can get the work done. Whether you own your own home, a property you rent to others, a commercial building, a restaurant, a warehouse, or whatever your construction needs, we do it all and we offer quality remodels at every turn.
As one of Tulsa's leading remodel contractors, we also serve the surrounding areas, like Bixby, Broken Arrow, Sand Springs, Owasso, and Jenks.
---
Commercial Remodeling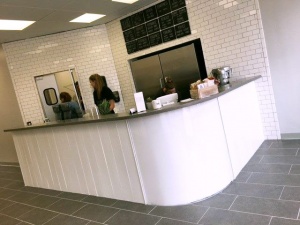 Commercial remodel and construction is another area in which we really shine. Offering a full range of commercial remodeling services, Timco Construction is the dependable, affordable renovation contractor that you've been looking for. All of our commercial work is completed according to the most up to date standards and specifications. All building codes are followed, no matter the location of the job, and only certified specialty contractors are used in the completion of your commercial project. Serving Tulsa and surrounding business areas, Timco Construction can make your business's remodeling dreams into a reality.
Give your building a fresh new look with the assistance of a skilled commercial remodeling contractor like Timco. Whether you need to remodel an office suite, a warehouse, a school, a multi-level office building, or a corporate headquarters, we can meet your remodeling needs.
We know how important Tulsa businesses are to the community, so we won't take any commercial remodeling project lightly and will provide the personalized, excellent services that are needed to complete commercial remodel jobs.
---
Residential Remodeling
Your home is indeed your castle. Your house may very well be your single biggest investment. When it comes time to choose a residential remodeling contractor, choose wisely. The success of your project depends largely on the residential contractor you use. If you expect quality and a beautiful end result, choose the finest residential contractor in the area, Timco Construction.
We specialize in quality craftsmanship for all your residential remodeling needs in Tulsa and surrounding areas. We staff only highly skilled workers, use only high-quality materials, and leverage state-of-the-art interior and exterior building technology for each and every job. We complete home remodeling projects just like you want them: correctly, on-time, the first time.
---
Room Additions
A growing family or business is a beautiful and exciting thing. Whether your family has simply outgrown your home or your business is booming and needs to expand, a space that is too small can lead to clutter and distress. The more growth you experience, the more space you need in order to maintain the comfort of all the inhabitants of the home or workplace. While moving is always an option, finding a new place and packing up all of your belongings can be a hassle – especially if you love your current space. Instead of relocating to another neighborhood or business park, consider adding a room.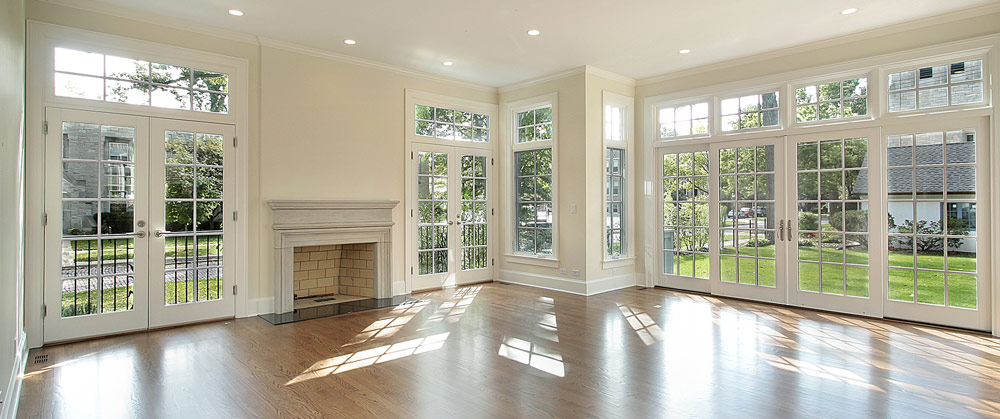 Choosing an experienced home remodeling company like Timco is vital for room additions. Compared to other remodeling projects, like kitchen and bathroom remodels, a room addition is one of the largest, most extensive home or business improvement projects out there. With a venture of such magnitude, you want a professional contractor who knows every piece of wood, nail, and fixture that must be installed. This will ensure that the job is completed properly, on time, and within your arranged budget.
Depending on the size of your property and the present design of your home or business, there are a variety of addition options available to expand your space. Besides a room addition, we can also do second story additions, garage additions and expansions, workshops, sunrooms, outdoor kitchens and patios. We also specialize in attic and basement conversions.
---
Attic Conversions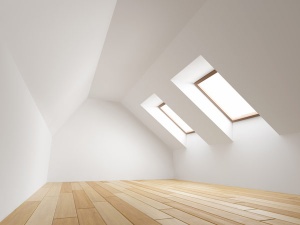 Converting an attic is one of the best ways to create more living space at relatively less cost; after all, you already have the walls, floor, and ceiling in place. All you need to do is explore the possibilities to convert it into the kind of room you want. Whether you want to convert your attic into a master bedroom, office space, study room, gaming room, library or TV room, we have the experience, the expertise, and the manpower to convert your attic into the room you want on schedule and within your budget, exactly the way you've envisioned!
Our knowledgeable staff can give you plenty of ideas and expert advice when it comes to attic conversion, such as the type of windows, lighting, and fixtures needed to enhance your new space beautifully. We also ensure that your new living space meets all structural requirements as set out by your local authority and comply with your local building codes.
Even if your attic does not have sufficient roof space and cannot be converted into habitable living space, you can still use it! We have the expertise to remodel small attics with low roofs into useable storage spaces. You can use it to all sorts of things from bulky items to the smallest of trinkets, from family heirlooms to items that you just can't let go of. Extra storage space always comes in handy!
---
Basement Conversions
Remodeling your basement can provide a number of benefits by increasing your living and storage space. Traditionally basements were used for storage, laundry, and furnaces, but in many homes today the basement can be a place where families congregate and come together as one.
Basement conversion is a great way to incorporate something for everyone in the family. Whether the space is being converted into a fun place for the kids, an extra bedroom or bathroom for guests, a wine cellar, a workout room, a man cave for Dad, or a crafting area for Mom, it's sure to add value to the home in the long run. Timco Construction can transform your basement into a beautiful and functional additional living space!