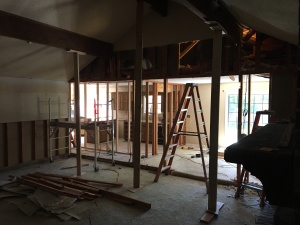 If you have been considering a home remodeling project for your Tulsa area property, there are many important decisions you will have to make. While the list is extensive, starting with these three factors can get you on the path to a desirable result you can appreciate now and for years to come.

Plan ahead
Everything from budget to back-up actions needs to be part of your planning. Before any construction can begin the details need to be in place. Working with a Tulsa-area team of home remodeling professionals can provide you their experience and expertise, which can bring up elements of the project you may not have thought about.
Stay on course
On large home remodeling projects it is likely there can be unexpected challenges when walls are opened up. While these can slow the job down, handling them properly is essential. Outside of challenges you were not expecting, sticking to your initial plan and materials is important to keep to your budget and your timeline. Changes to materials can slow the project and add extra costs, so the initial planning is the foundation for a smooth home remodel.
Communicate Effectively
Your home may be under construction for a few weeks, or a few months depending on the scale of the project. Keeping open communication with the professional you are working with keeps you updated on the status of the home remodeling job you hired them to do. Ask questions when you have concerns to feel comfortable with the progress and understand any challenges that arise.
Home remodeling can let you appreciate your Tulsa area home again. Whether you are improving the functionality of the space, are just addressing outdated decor on a grand scale or both, a remodel should be a welcome transformation.
You will want to make sure your home remodeling project will be treated with the highest levels of professionalism. Working with a reputable contractor who has a track record of satisfied clients is essential to protecting your investment.
Since you are entrusting one of the largest investments in your life to a contractor, finding the right team is the foundation to the best  outcome. In the Tulsa area, start your search with Timco. Why? High quality, dependability and commitment are the standards they bring to every project.