Products
Timco Construction deals with construction needs for your business or your home.
If you need work done in your kitchen or bathrooms we are the best company that you can call in the Tulsa, Oklahoma area! We make sure that in every area that we do construction work in, we are using the best products in the market that we can. We don't just take on your business, we treat our customers and the work we do for them as if we were working on our own home or business!

Timco Construction is proud to say that we use the very best products in every service that we provide. This is no different with the cabinets that we use for you. We use Waypoint Living Spaces Cabinets for your entire kitchen or bathroom cabinetry needs. Waypoint Living Spaces cabinets are good quality and have a great look to them as well. While it's important how the cabinets look in your home, it's more important to us that the cabinets we put in last, and that's exactly what you'll find with Waypoint Living Spaces cabinets.
These cabinets function very well in any home and are built with withstand a lot… we are sure you will have these cabinets for years down the line. We use Waypoint Living Cabinets that are made with American pride and are sure to knock you off your feet. Waypoint doesn't just have cabinets that are visually pleasing to the eye, but they are durable and are made to meet the many needs of families everywhere. From the wood that is chosen, the precise cuts that are made on the cabinets, the hinges that are customized to fit each cabinet properly to the way the drawer glides out of the cabinet… everything is specifically made and put on Waypoint cabinets. With these cabinets, you are sure to have a great deal of space and functionality. With so many finishes, moldings, hardware and wood types to choose from we assure you that the exact cabinets that you would like to see in your home can be created and made especially for you so that you will be able to utilize them in the way that you want.
When we are dealing with remodeling or putting in countertops we have a variety of choices that you can choose from. The brands we have to offer for your countertops are Formica, WilsonArt, and laminate or solid surfaces by LG Hi-Macs. Formica has countertops in a variety of finishes that you will be able to choose from. They include:
Formica Laminate: you have the option to choose from many different colors, woods and patterns; there are also a lot of different finishes that you can choose from.
Formica Laminate Jonathan Adler Collection: if you want the great instantaneous look of sophistication for your countertops, this is the best option for you.
180fx: these countertops have high resolution and are true to scale making it a great option.
IdealEdge: this is the best choice for you if you don't like the 'brown lines' that often come along with new countertops… it gives you a decorated finish along the edges of your countertops allowing them to stand out for sure.
Formica Solid Surfacing: these countertops have a nonporous surface and are great because if something happens to them they are repairable and renewable.
---
WilsonArt has a large variety of countertops that you can choose from. The countertops that are made by WilsonArt that you will be able to choose from are:
•High-Pressure Laminate 

•Quartz
•Solid Surface
•Coordinated Surfaces
•Specialty Laminate
The countertops that are from WilsonArt are sustainable, durable and a great option. With all of the different countertops that you can choose from and the many finishes you have as an option you will be able to get what will go perfectly with the look and feel of your home.
---
LG Hi-Macs are new countertops that are presented by the popular LG Company. They are countertops that allow you to show your creativity all while being functional with a great look. These countertops are strong, hygienic, low maintenance, renewable and extremely affordable. There are a variety of colors (over 148 to be exact) and collections that you are able to choose for your countertop… this makes it easy for you to get what you want all while making sure it goes with the décor and theme of your home. The collection options you choose from include:
•Never Compromise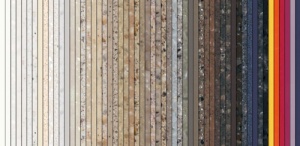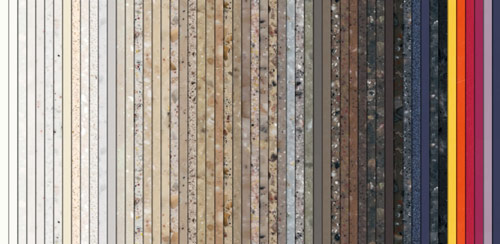 •Eden Plus
•Classic
•Aster
•Volcanics
•Marmo
•Concrete & Breeze
---
We also do construction and remodeling for your floors as well. It can be in any room, wherever you may want or need to fix or remodel we can handle that work for you with confidence and ease. We are able to do the following floors is in your business or home:
Carpet: We have a great selection of carpets that you will be able to choose from. With options like cut pile texture, cut pile Saxony, carpet tile, level loop pile and so much more… we have what will go great for you and you will be pleased with it.
Tile: If you are interested in tile flooring will have the right one for you; we have so many options of tile for you to choose from, you're sure to find what you would like.
Hardwood: Hardwood flooring is always a great option for you… it gives the home a classic look and brings an extra side of style and elegance to the room like no other floor can do.
Laminate: Laminate is another great option for you… if you want a floor that is easy to clean, durable and a good choice for various rooms in the home, you will enjoy going through the options of laminate flooring that we have to offer you.
Vinyl: Vinyl floors are always a nice choice for you to use and you will be able to find the perfect vinyl floor for your home in our selection.
Stone: Stone floors give a very particular touch to the home and you will love the way your floor looks when you have stone flooring put in.
Timco Construction is here for your cabinetry, countertop and flooring needs. Get in touch with us today so we can help you choose the perfect option for you and get started on your project!