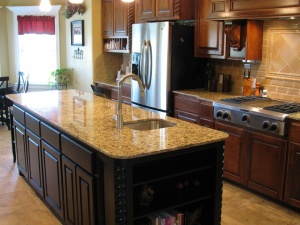 Taking the plunge and deciding to do a remodel on a home can seem like a big step. With the right remodeling contractor, you can know a project is in good hands and the job will be completed accurately and on time. There are many different steps homeowners can take to verify they will have confidence in the contractor they choose.
Word of Mouth
In the world of business, a person-to-person referral or a great review can be phenomenal for driving business. As a homeowner looking for a contractor, you are receiving actual experiences from individuals who have worked with a prospective business. By talking to friends and family or seeking out verified reviews, homeowners can make a more informed decision.
Credential Checks
Contractors are required to be licensed through local and state municipalities. Sometimes professional associations like the National Association of the Remodeling Industry, the National Association of Homebuilders and the National Kitchen and Bath Association will also offer courses to provide certifications. For remodeling companies, BBB accreditation may also help in the decision-making process. Generally, these credentials can be verified with a phone call or quick website visit!
Business Experience
Reputable contractors will generally have a long track record of business. A few important things to research are whether or not the contractor, or his or her business, has maintained a permanent mailing address and phone number. It is also important to make sure the contractor has insurance that protects homeowners from liability.
Past Projects
Chances are, most contractors are going to be proud of their past work. The websites of contractors or remodeling companies are generally filled with pictures from past remodeling work. Check these past projects to verify quality work.
If you are in need of a remodeling contractor, Timco Construction is ready to turn your vision into a reality. Whether it's a kitchen, bathroom or additional room, Timco Construction has the tools and experience to complete your remodeling job. Give us a call at 918-779-7330 for immediate service and pricing today!