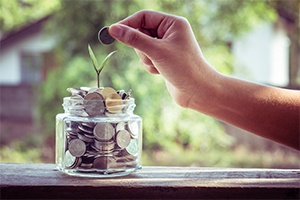 A home is a big investment. Even with a high price tag the home you purchase may not be your dream home. Through the process of remodeling a home, it can move closer to becoming your forever home or increase in value to attract potential buyers. Affordable home remodels aren't impossible, but they require research and careful planning.
Self-Demolition
With consultation from your contractor and proper planning, costs may be saved by using friends and family as a self-compiled demolition team. Checking walls for load bearing beams is essential to avoid potential problems during demolition. It is also important to remember to turn off all water supply and electricity to avoid injury to individuals or the property.
Avoid Expensive Lighting
The key to an affordable home remodel in most cases lies in lighting options. Natural lighting options tend to be important to homeowners when undergoing renovations. To maintain an affordable home remodel, it's important to remember that adding new windows into a wall can be a time-consuming and expensive process. Products like a solar tube can be installed at a less expensive price and provide more than enough light.
Focus on Efficiency
Reorganizing a room doesn't mean there will be more square footage available than there was before. The key is utilizing that space with creative storage options that don't take up too much space. This approach will provide extra storage and make the room feel larger.
Evaluate Expenses
When planning an affordable home remodel, focusing on long-term costs associated with the remodel is essential. Getting pre-finished materials can often decrease the overall costs of the projects. If a homeowner is looking into new appliances and lighting solutions, researching energy efficient products will also help keep costs down.
If you are in need of a remodeling contractor, Timco Construction is ready to turn your vision into a reality. Whether it's a kitchen, bathroom or additional room, Timco Construction has the tools and experience to complete your remodeling job. Give us a call at 918-779-7330 for immediate service and pricing today!