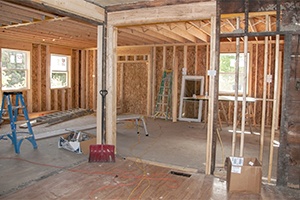 With the arrival of a new child or unforeseen death leading to the arrival of a parent as a full-time tenant of a home, space can become a precious commodity. Though the home may not be able to currently house all of the inhabitants comfortably, adding a home addition can help increase the livable space and strategically create separation between residents. Before adding an addition to a home, there are several questions you can ask to make sure it's the right decision.
How Much Will It Cost?
Home additions are among the costliest expenses a homeowner can face. In most cases, a home addition will run around $100 to $200 or more per square foot. Depending on the size of the add-on room, this can add up incredibly quickly. If you have useable space within the home already that can be transformed, this will save money in the long run.
Will the Addition Add Value?
Home additions are a costly project and offer far less return on investment than a remodel. For an addition to add value to a home, it has to conform to the amenities that other homes in the area already have but it doesn't. This can be a master bathroom or master bedroom. If the addition will make the home comparable to those that are around it, then it's probably a safe investment.
Am I Violating Zoning Restrictions?
Most areas are subject to specific zoning requirements. For this reason, a home addition may not even be a viable option for increasing the space of a home. The same can be possible if a HOA is over your current subdivision or housing development. Ensure you have the correct permits and aren't building anything considered a violation to avoid a dramatic loss in money.
If you are in need of a remodeling contractor, Timco Construction is ready to turn your vision into a reality. Whether it's a kitchen, bathroom or additional room, Timco Construction has the tools and experience to complete your remodeling job. Give us a call at 918-779-7330 for immediate service and pricing today!