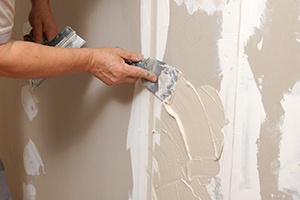 There are many reasons why a homeowner might want to remodel. Whether out of boredom, increasing functionality or increasing space and home value many homeowners have embraced remodeling as a cost-effective alternative to buying a new home. If change is needed, there are several reasons to help make the decision to remodel.
Increased Home Value
It's amazing how much the value of a home can be improved with a new coat of paint, updated shutters or a new roof. These simple steps can make a big difference in how the curb appeal of your home affects potential buyers. In the event you want to stay in the home, adding a new addition to the home can increase the value while expanding usable space.
Fix Existing Issues
When remodeling a kitchen or bathroom, fixing preexisting issues can be much easier. In some homes, plumbing may be worn or improperly installed. During a renovation, these issues can be addressed to correct or replace the problem you may be facing.
Replace Dated Materials
In most homes, kitchen counters are among the most dated materials found. Putting in new countertops can instantly transform a room with little effort or time. With a proper remodel, you don't be embarrassed by dated countertops, flooring or cabinets anymore!
Preparing for Old Age
If you are planning on retiring in the home your currently have, making it senior friendly is important before those amenities are needed. Remodeling the bathroom to include a step-in shower or special toilet installation can ensure you are prepared. This can even be beneficial if a senior aged parent has to move in with you.
If you are in need of a remodeling contractor, Timco Construction is ready to turn your vision into a reality. Whether it's a kitchen, bathroom or additional room, Timco Construction has the tools and experience to complete your remodeling job. Give us a call at 918-779-7330 for immediate service and pricing today!