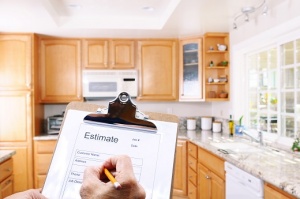 If you are unhappy with the current state of the kitchen in your home. there has never been a better time to begin planning your kitchen remodel with TimCo Construction. Not only will renovating your kitchen make your home more satisfying to live in, it can improve the value of your home. Here are some of the ways kitchen remodeling can improve your Tulsa home!

Improved Functionality
For most homeowners that are interested in updating their kitchen, the current placement of their cabinetry or appliances likely has influenced their decision-making process. When you partner with TimCo Construction for your kitchen renovation, you will have the ability to change the placement of these current fixtures to make your room more functional. Even small improvements and minor appliance updates can help improve the functionality of your kitchen
Modernization
One of the biggest kitchen complaints for most homeowners that have a home built prior to the 2000's is that their kitchen has a dated look. This could be caused by many different factors including cabinetry, flooring or Formica countertops. The experts at TimCo Construction are knowledgeable and professional and can help ensure that your kitchen renovation is completed quickly and perfectly every time to modernize your home and ensure your complete satisfaction!
Safety Improvements
For homes that may not be accessible or accommodating for mobility in old age, having a cluttered kitchen can be dangerous. To counteract this problem, many homeowners will partner with a remodeler to ensure the kitchen is accommodating. At TimCo Construction, we are committed to ensuring that your remodeling needs are met while remaining professional and attentive to your kitchen remodeling concerns and needs. If you are ready to get started, we are ready to help.
Why Timco Construction for Kitchen Remodeling in Tulsa?
If you are in need of a remodeling contractor, Timco Construction is ready to turn your vision into a reality. Whether it's a kitchen, bathroom or additional room, Timco Construction has the tools and experience to complete your remodeling job. Give us a call at 918-779-7330 for immediate service and pricing today!