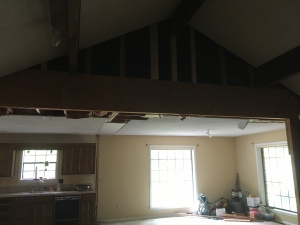 Before you get pulled in by the allure of stunning new countertops or sparking new flooring, take the time to thoroughly evaluate your space. Once you have carefully thought about each aspect of the room from top to bottom, you are ready for planning kitchen remodeling for your Tulsa area home.
While countertops are a great way to update the space, this can also be an opportune time to make both large and small adjustments so you can better appreciate your kitchen. A few of the many questions to think about include:

Are your cabinets due for an upgrade too?
Some kitchens are suitable for minimal upgrades that are cosmetic. This can include countertops, flooring, paint and lighting. If you are also considering replacing cabinetry in the near future, ask a professional about the benefits of doing a more complete overhaul at the same time. Adding or reconfiguring storage is an important aspect of a kitchen remodel.
Is the layout as functional as it could be?
Regardless of how attractive you make a space, failing to address underlying functionality issues can lessen the impact of a kitchen remodel. Even if your budget does not allow for a full tear out and replacement, there are many subtle changes you can make to improve the usability of the space. Take time to note areas of concern as you prepare meals or entertain in the kitchen area.
What is the required maintenance of materials you are considering?
One important aspect of choosing materials for a kitchen remodel of your Tulsa area home is asking about the upkeep of the products you are considering. This can include both the durability, ability to repair and also required maintenance including sealing, cleaning or other requirements.
Whether you are still in the pre-planning phase of a Tulsa kitchen remodel, or you are close to getting started, working with an expert can guide you through the entire process. Both selecting materials and understanding the construction process are important for getting the end result you want from this investment in your home. Contact Timco construction to discuss the possibilities in your home.