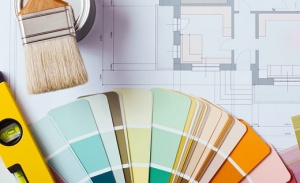 There is nothing more disheartening for homeowners than dealing with a dated or unattractive bathroom. For most homeowners, the bathroom is one of the most utilized rooms in the home and should provide a comforting and relaxing environment. To help homeowners determine if they are ready, we have compiled this list of common reasons for bathroom remodeling in Tulsa.
Dated Materials
Much like fashion, as the decades change so too do design styles that have left many homeowners stuck with dated fixtures, flooring, cabinetry or countertops. While many homeowners could slap a fresh coat of paint on the wall, this likely won't provide the improvement needed to update a dated bathroom. You should love your bathroom, improve it by updating the features and design.
Water Conservation and Energy Efficiency
In recent years, many homeowners have taken the steps necessary to improve their water consumption and use energy efficiently. While changing out the lights used in your bathroom can provide immediate results, new fixtures can improve water costs over time while helping make your house green. Most often, low-flow toilets and water conserving shower heads will be the first step for homeowners.
Boost Home Value
Updating a bathroom will typically provide an immediate boost in home value for individuals looking to sell their current home. Having an attractive bathroom is often just as important as an updated kitchen in the eyes of a potential home buyer. In fact, this is one of the most common reasons for bathroom remodeling in Tulsa.
Expanded Usable Space
Dated bathrooms are typically cramped and don't provide much usable space for most homeowners. This, unfortunately, often lead to a cluttered bathroom with little usable storage space. Modern advancements allow your bathroom remodeler to creatively provide space-saving storage options to help open up your bathroom.
Why Timco Construction for Bathroom Renovations in Tulsa?
If you are in need of a remodeling contractor, Timco Construction is ready to turn your vision into a reality. Whether it's a kitchen, bathroom or additional room, Timco Construction has the tools and experience to complete your remodeling job. Give us a call at 918-779-7330 for immediate service and pricing today!