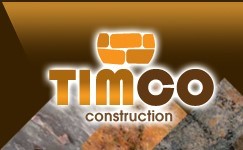 Formica and laminate countertops are very easy to maintain. They require regular cleaning only to keep them in perfect condition. The countertops can however introduce challenging maintenance tasks when they get scratched. Minor scratches on Laminate or Formica countertops compromise the overall appearance of the countertops. Scratches also give stains and dirt a perfect place to hide. Not anymore! If your Laminate or Formica countertop has some scratches, don't worry. Below is a guide for dealing with the scratches effectively.

One of the most common sources of scratches in Formica and Laminate countertops is abrasive cleaning pads and harsh solid detergents. This is precisely why you are supposed to clean Laminate and Formica countertops with mild detergents only. Although the scratches may seem impossible to remove, they can be dealt with effectively using high quality countertop polish or wax which is readily available from some of the best companies i.e. Timco Construction (https://timcotulsa.com/) in Tulsa which sells and installs some of the best laminate countertops tulsa and formica countertops tulsa.
Scratches can also be removed using car wax or a special Formica and Laminate repair paste. Below are the main steps to follow when you want to remove scratches from Laminate or Formica countertops.
Step 1: Fill the scratches with car wax, countertop polish or special Formica repair paste.
Step 2: Clean the scratched areas well. You can use a nonabrasive cleaner as well as a soft cotton cloth to avoid worsening the scratches. You should remove any dirt or debris that may be present to enable the filler to bond perfectly.
Step 3: Dry the countertop(s) thoroughly.
Step 4: Rub some polish or car wax on the lighter and more shallow scratches. The wax or polish should be applied in a circular motion. Buff the scratches continuously using a soft cloth until the wax or polish has completely filled and hidden all the scratches. You should fill large and/or deep scratches with the color matching your countertop.
Step 5: Place some filler on a dish or plate and start working it on the scratches using a putty knife until the filler thickens and solidifies.
Step 6: Apply the solvent that is bought together with the filler. Rub the solvent onto the scratches using a clean cloth. While doing this, scoop some leftover filler from your putty knife and apply the filler on your scratches.
Step 7: Remove excess filler using your solvent-soaked cloth. Let the filler dry and inspect the scratches. Repeat the process until your counter looks and feels perfect.
Please note the above steps should work for minor scratches on Formica and laminate countertops. For any other type of scratches ( or if you want a perfect outcome on deep/stubborn scratches), it's advisable to hire the services of professional Formica and laminate countertop suppliers like Timco Construction